Tic-Tac-5 is a game mode in which you can get crowns and gold bars by answering questions from any of our 6 categories correctly. You can access it by going to 'Events', on the right upper corner of the screen, under 'Missions'.
There you will see 6 levels and the necessary number of points you need to complete each one of them. As you complete each level, the next one will become available and so on, till you get a chest with special prizes.
In each level you will see a board of 5x5 squares. Each of them will have one of the characters that correspond to the game's categories.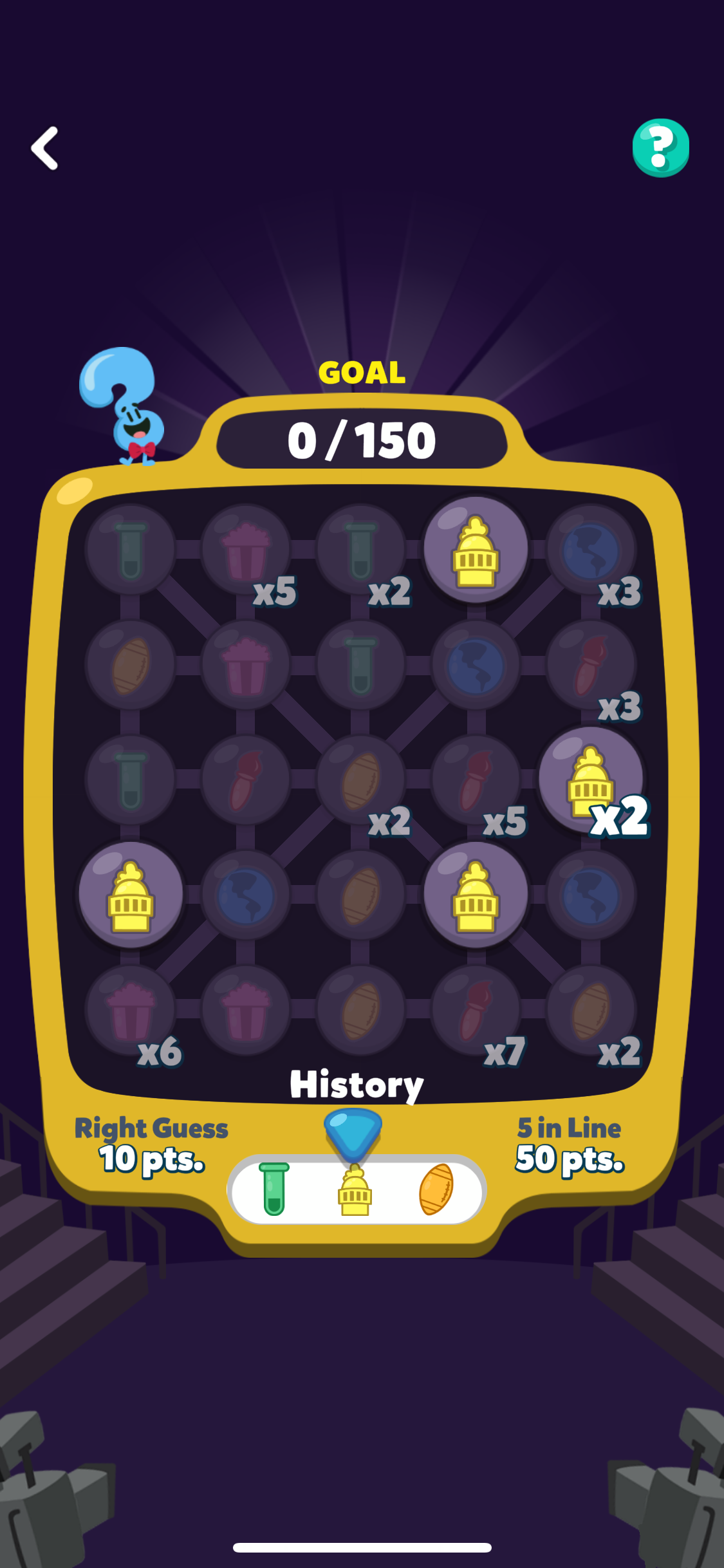 On each turn, the game will randomly choose a category from which you will have to answer a question. You will be able to select any of the characters that belong to that category within the board to answer. If you answer correctly, that spot will add up the right answer. Each right answer will give you 10 points. If you are able to answer 5 questions that form a line on the board, you will get 50 points. Also, each character will have PowerUps that will multiply the score when you answer the question correctly.
You will have 20 seconds to answer each question. If your answer is wrong, you will be able to get another chance by using gold bars (for the ad-free version) or by watching promotional videos.
If you run out of chances before reaching the necessary score to complete the level, or if you quit (by tapping on the backwards arrow), you will have to use 3 tickets (for the ad-free version) or watch a promotional video to play the same level again.
You will have 3 days to complete this game mode.