Tic-Tac-5 is a game mode that allows you to earn crowns and gold bars by correctly answering questions from any of our six categories. You'll find it in the Events section at the top right-hand corner of the main screen.
When you enter, you will see six levels and the number of points needed to complete each one. When you clear one, the next level will be enabled, and you will have to continue until you unlock the final chest with special prizes. Within each level, you will see a grid of 5 × 5 boxes, each containing a character corresponding to one of the game's categories.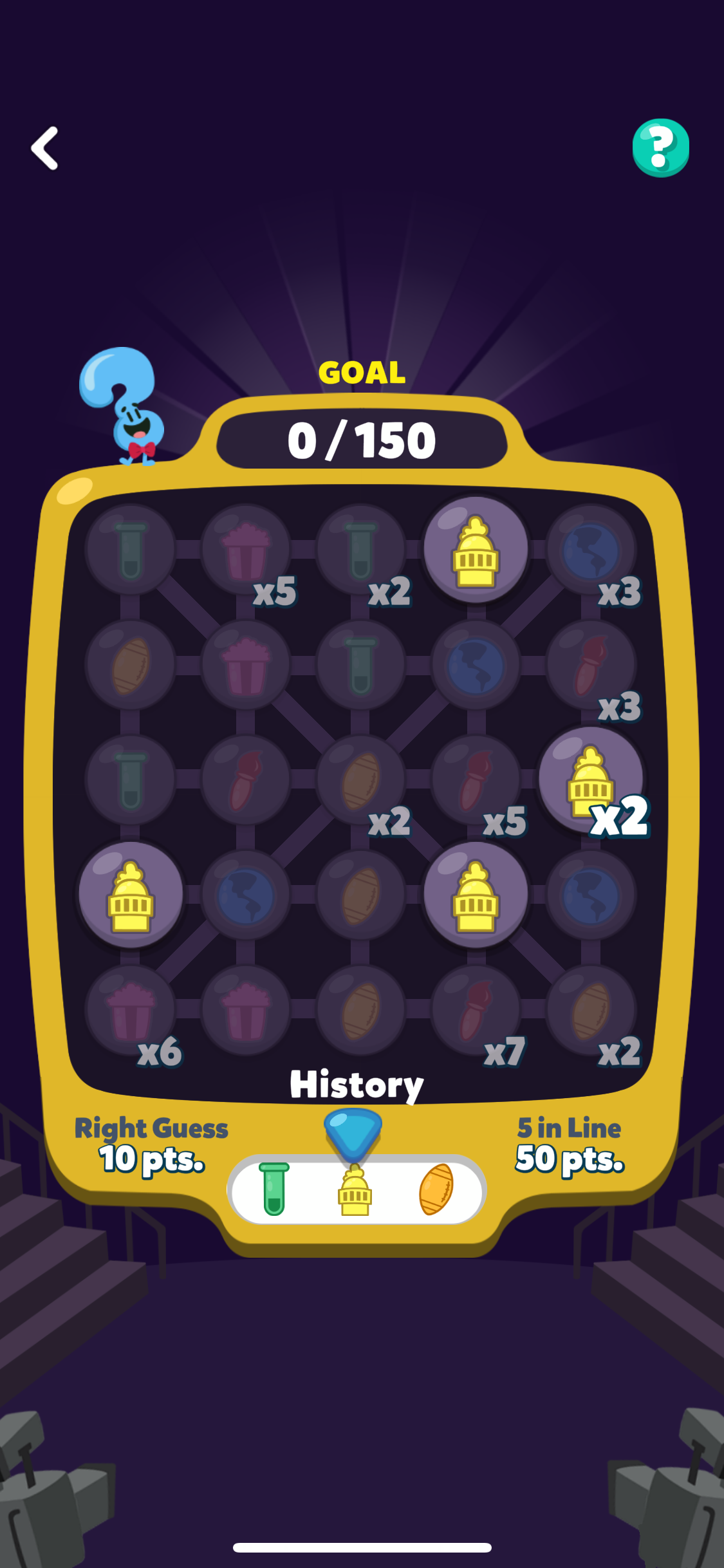 In each turn, you will be assigned a question from a random category. If you answer correctly, the box will count the correct answer.
Each correct answer will award you ten points; if you manage to answer five questions that form a line in the grid, you will get 50 points. Additionally, each character may contain power-ups, which will multiply your score if your answer is correct.
You will have 20 seconds to answer each question; if you answer incorrectly, you can acquire a new chance in exchange for gold bars (if you have the version without ads) or by watching promotional videos.
If you run out of chances to reach the required score for the level or exit the level (by pressing the back arrow), you will have to use tickets (if you have the ad-free version) or watch a promotional video to play again.
You will have three days to complete this game mode.